Awards
REMIX STRATEGY was a Finalist for Strategy Award by Thinkers50.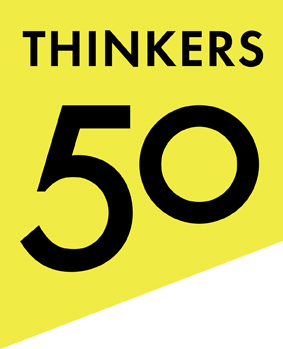 REMIX STRATEGY won the Silver Medal Award from Axiom Business Books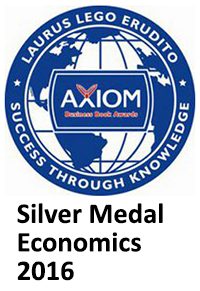 Ben Gomes Casseres Was a Finalist for Thought Leader of the Year by Alliance of Merger and Acquisition Advisors (AM&AA).
 
Affiliations
We are an Educational Provider for the Association of Strategic Alliance Professionals. Ben Gomes-Casseres has taught the Alliance Management Certification course for ASAP. He holds the CA-AM and CSAP certifications from ASAP.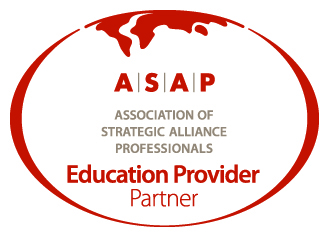 About Our Brandeis Seminars
"Great mix of theory and practice. Lively material!" — Jon Elsasser, Senior Vice President, Timken
"Thoughtful insights that should be available to every top alliance executive." — Michael Pullens, VODW, The Netherlands
"Ben is masterful at involving the group and provoking thinking." — Deborah Kiers, JMW Consultants
"Helped me focus my goals in an environment that grows more complex every minute." — Jessica Malasek, Pfizer alliance manager
About Our Keynote Talks
"Your talk opened the conference with just the right combination of strategy, inspiration and humor — and completely engaged the audience. It was no surprise to see the evaluation results; you were not only our top-rated speaker with an impressive score of 4.7 (out of 5), you received many outstanding comments as well."
— Jacquelin Cooper, Executive Director, Management Roundtable
Advanced Praise for Remix Strategy
Remix Strategy provides a clear framework focused on value creation that will support managers working with business combinations at all stages — from inception through deal negotiation and implementation to termination. The tools in the book address day to day challenges of identifying, delivering, and sharing value in combinations. An entertaining read that will benefit everyone working with business partnerships. — Nigel Sheail, Head of Business Development and Licensing, Bayer Healthcare AG
---
The ideas in Remix Strategy are creative, unique, and perhaps transformative. Today's dynamic, shape-shifting business environment requires companies to acquire, divest, merge, ally, and partner, whether to innovate or just survive. This useful book reveals the fundamental laws of collaboration that lead to success. ––  Rosabeth Moss Kanter, Professor, Harvard Business School; author, MOVE, Supercorp, and Confidence
---
Whether you are an investor evaluating the value of a business combination, a director reviewing the firm's alliance strategy, or an executive considering a partnership, Remix Strategy gives you the tools to understand and unlock value. Gomes-Casseres (re)mixes case studies with practical tools that you can use right "out of the box." It's modern business thinking for modern business times.  —  Mike Bellissimo, Enterprise Vice President, Humana Inc.
---
A fascinating roadmap to creating and capturing value through business combinations. Gomes-Casseres provides the tools you need to identify, govern, and share joint value, and illustrates through numerous case studies how to make critical choices in designing and executing business combinations. — Martin Fleming, IBM Chief Economist, Vice President, Business Performance Services, IBM Corporation
---
The first book to explain the critical concepts behind successful business combination – and provide immediately actionable insights.  Remix Strategy is a must read for managers in business strategy, corporate development, and corporate alliances. — Russ Buchanan, Vice President, Worldwide Alliances, Xerox Corporation, Chairman Emeritus, Association of Strategic Alliance Professionals
---
An excellent perspective on the role of alliances in strategy execution and ecosystem development. Gomes-Casseres' three fundamental rules result in a pragmatic set of management tools, structures, and guidelines that equip leaders for a future in which collaboration between businesses is essential for survival. — Cees Bijl, Head of Emerging Business Areas, Head of Group Strategy and Alliances, Philips International BV
---
A powerful paradigm for prospering in a rapidly changing environment, rooted in three critical tools to evaluate and develop strategic business options. Gomes-Casseres shows how these tools can be applied in different scenarios with practical real-world examples. — Steve Steinhilber, Vice President of Industry Solutions Partner Ecosystems, Cisco Systems, Inc.; Author, Strategic Alliances
---
A terrific book with lots of insights and management tools, valuable to business leaders everywhere. Having been involved in several joint ventures, so much in Remix Strategy resonates with me, particularly the lessons on where joint benefits come from, on governing alliance strategy, and on dealing with uncertainty and change. — Ashok Krishna, Vice President of Downstream and Chemicals Technology, Chevron Corporation
About Our Website
"a good place to sharpen your thinking about alliance strategy." — HBS Working Knowledge
"offers in-depth analyses of alliance strategies." — Forbes.com Best of the Web
4-star rating ("don't miss"), citing our "vast resources." — Emerald Management Coolsite